Industry-Leading Innovation
Quality metal stampings begin with a quality tool design. Tool and Die services play a crucial role in the manufacturing industry, providing essential expertise and solutions for the creation and maintenance of precision tools and dies. We work closely with our customers to gain a complete understanding of their needs and create custom, high-quality tools that are more reliable, last longer and produce better parts. We do this using:
The latest integrated computer-aided design (CAD) and manufacturing (CAM) software.
Highly skilled associates to execute the build in our state-of-the-art toolroom facility.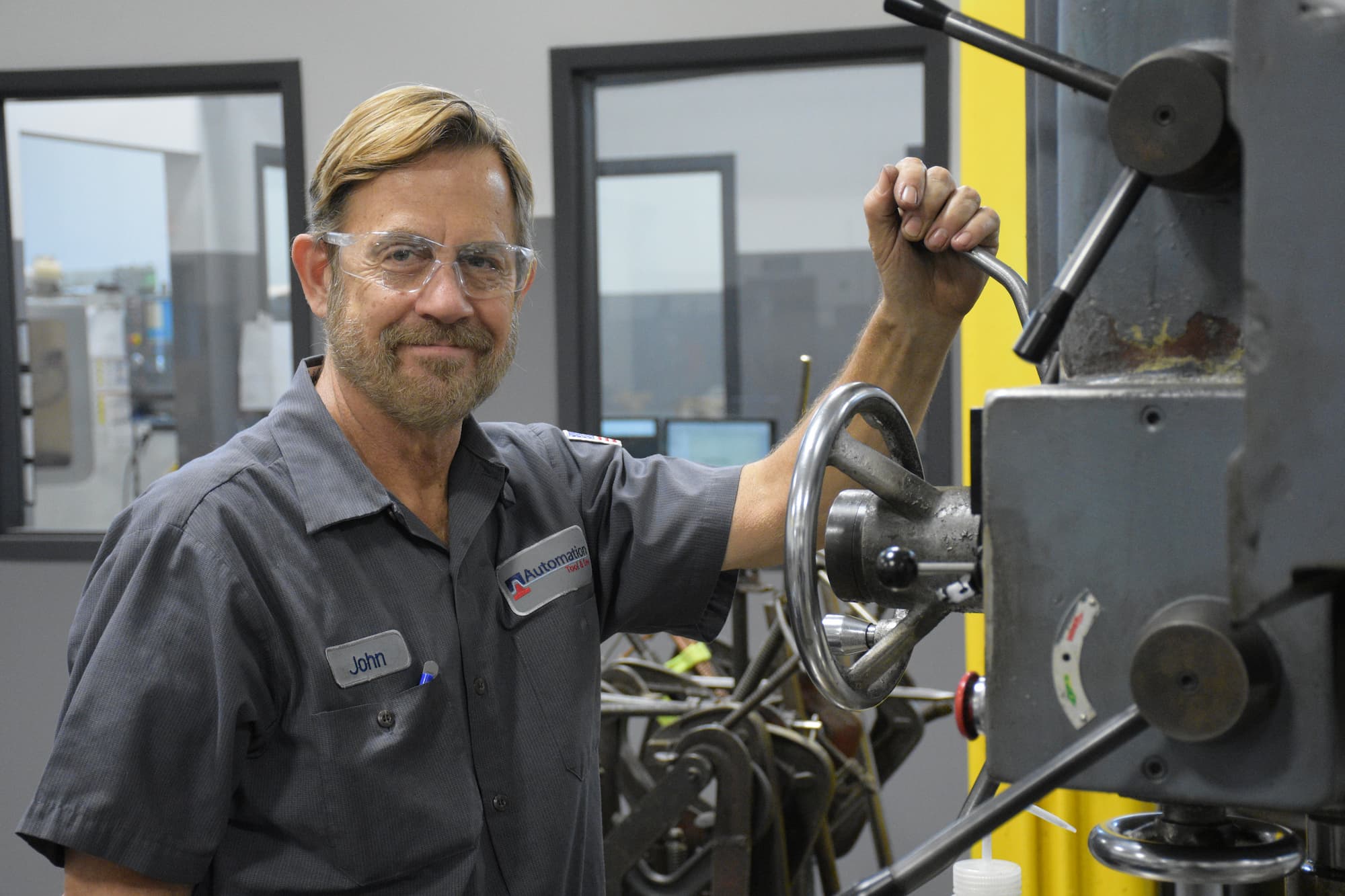 ATD's in-house toolroom allows our technical experts to provide custom, full-service metal stamping tool design, build and maintenance. Because we provide cradle-to-grave service, there's no added costs for transportation or duplicated processes. As a result, we offer the highest value for your dollar. When you partner with ATD, you'll benefit from our:
IATF 16949-certified Quality Management System.
Technical experts who are involved from start to finish.
Ability to provide reduced costs, increased consistency and high-quality, defect-free parts.
Ability to properly maintain the tool through the life of the project.
Quality Guaranteed
Our team of technical experts offers problem-solving support and products delivered reliably, on time and within budget. Partnering with ATD to find your custom tooling solution means that you'll be supported by our innovation and attention to detail at every turn.
The Latest CAD/CAM Software
Our innovative software includes Mastercam 2023 for CNCs, Fanuc ROBOCUT-CAMi for wire EDM machines, and Siemens NX 2023 and Solidworks 2023 for CAD.
Exceeding Customer Requirements
ATD's tenacious attention to customer requirements is achieved through our exacting designs and world-class tooling build.
Cutting-Edge Technology
We use CNC robotics to ensure high quality and maximize efficiency, guaranteeing each part is properly loaded and unloaded, while freeing up skilled labor for more challenging tasks.
IATF 16949-Certified
All industries we serve benefit from ATD's IATF 16949-certified Quality Management System, which meets the automotive industry's rigid standards.
Reverse Engineering
Our software enables accurate 3D scanning that allows for the design, build and qualification of existing parts.
Data & Analytics
ATD uses automated equipment to continuously monitor parts and collect data, ensuring part dimensions stay within tolerance.
Explore Our Other Services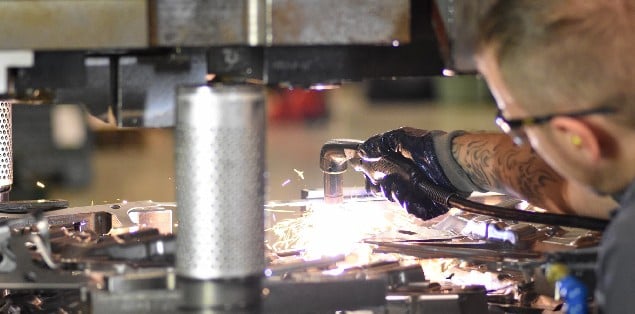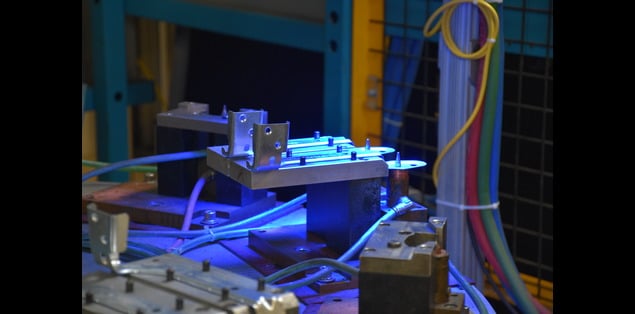 Our Equipment
ATD's investment in innovation includes our cutting-edge toolroom equipment:
HAAS VF-3B Milling Machines (one with Midaco Pallet Changer)

HAAS SL-20 Lathe

HAAS VF-9

Fanuc Wire EDM

Trak DPM5 Mill

LeBlond Lathe
Okamoto 16-32 DX Wet Grinder

Okamoto 16-32 FX Wet Grinder

Okamoto ACC 16-32ST Wet Grinder

Okamoto ACC 12.24ST Wet Grinder

Harig 612 Ballway Dry Grinder

Harig 618 Ballway Dry Grinders

Harig Super 612 Dry Grinder
IKEDA Radial Arm Drill

Cincinnati Milling Machine

Southbend Drill Press

Grob Vertical Bandsaw

W.F. Wells Horizontal Bandsaw
Our Tool & Die Services
ATD is equipped to handle your product needs from start to finish.
We offer the following tool & die capabilities:
Progressive Die

Curling

Transfer Die

Drawing

Compound Die
Cut Off Die

Reverse Engineering

Extruding

Burnishing

Lancing
Blanking

Honing

Forming

Trimming

Shaving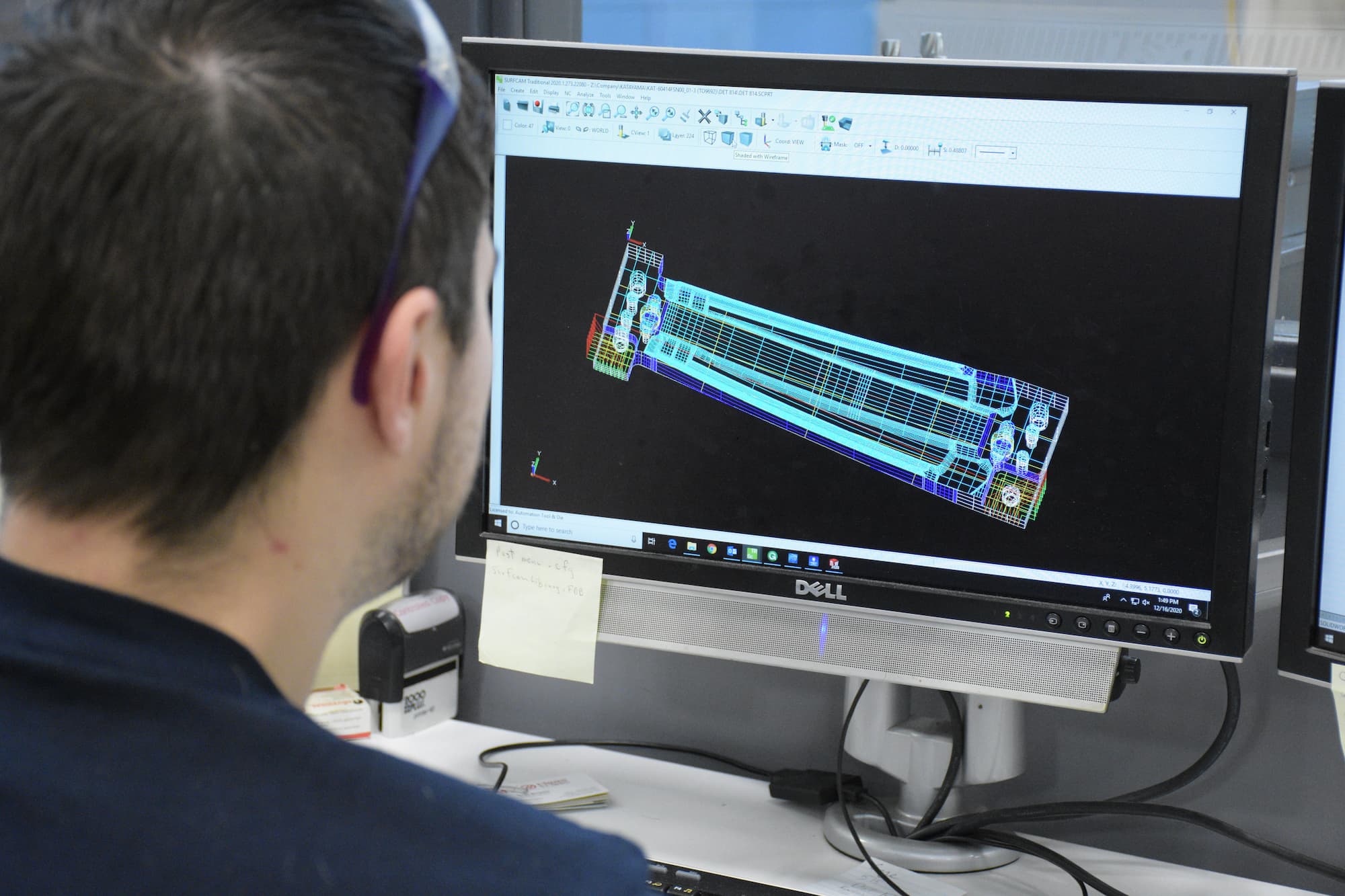 ATD's CAD Expertise Produces Big Cost Savings for Automotive Manufacturer
Learn how ATD saved an automotive manufacturer hundreds of thousands of dollars by using CAD software to pinpoint a failure and design a new part.
"We were able to tell them that if they went down the path they've used for these other tools they've built and are running, this part is going to fail. Right up front, in the very early stages of the laying out of this tool, we were able to get that in front of them — before steel was ordered, before die was set, before a lot of costs were accrued."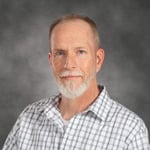 Robert Matis
ATD Senior Tooling Engineer and Estimator
What Our Customers Say
Find out what others have to say about ATD's one-stop shop model for custom, high-quality products and services that are backed by expertise and state-of-the-art technology.
"I appreciate ATD's teamwork environment, philosophy and vision. I am happy to see the family-like environment at ATD and the ATD team's willingness for long-term partnership, which is in line with our owner's vision."
Sales Manager
Automotive Manufacturing Company
"ATD is a world-class organization with a high level of expertise — and we have never regretted partnering with them for nearly all of our stamping and tooling needs since we started working with them in the late '90s. The communication is excellent, and they are transparent in all they do — pricing, quality, working together through any sourcing challenges that may come up from time to time, helping to accommodate us when demand unexpectedly spikes on certain parts — the list goes on. They are a true partner and we consider them an extension of our business."
President
Industrial Manufacturing Company
"ATD has the staff, knowledge, and ability to meet your needs."
Associate Engineering Supervisor
Automotive Manufacturing Company
Discover What We're Capable Of
Partnering with ATD means receiving the quality products, services, timeliness and problem-solving support you need to win more customers.