Our Official Quality Policy
Do The Right Thing:
Meet Customer Requirements
Ensure On-Time Delivery
Continually Improve
From our beginning in 1974 as a provider of high-quality custom tooling solutions and through our evolution as a single source for design, tooling, prototypes, production and value-added services, ATD has built a solid reputation on our simple but powerful quality policy.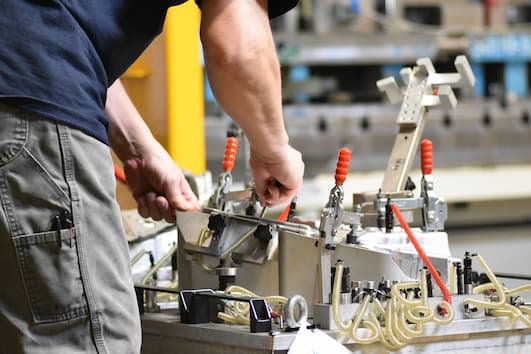 Quality is infused into every aspect of our operations, which is why our quality department is physically located in the heart of our facility. ATD operates and maintains a quality management system that complies with the requirements of the standard: IATF 16949. This means we:
Meet the automotive industry's rigid standards
Extend these processes to all of the industries we serve
Download Our Quality Certificate
At ATD, quality is at the heart of everything we do. View our IATF 16949 certificate of approval to verify our credentials.
Our Quality Equipment
ATD's investment in innovation includes our cutting-edge metal stamping equipment:
Coordinate Measuring Machines - Digital Control Center

Scanning Arm

Tensile / Compression Test, Autograph Precision Tester

Digital Height Gauge

Surface Roughness Tester
Coating Thickness Measurement Instrument

Optical Comparator

Digital Microscope

Gage Pin Sets

Gage Block Sets

Thread Gages
Digital/Mechanical Micrometers

Digital/Mechanical Calipers

Digital/Mechanical Indicators

Digital/ Mechanical Protractor

Digital Torque / Angle Wrenches

Precision Granite Surface Plates
What Our Customers Say
Find out what others have to say about ATD's one-stop shop model for custom, high-quality products and services that are backed by expertise and state-of-the-art technology.
"I appreciate ATD's teamwork environment, philosophy and vision. I am happy to see the family-like environment at ATD and the ATD team's willingness for long-term partnership, which is in line with our owner's vision."
Sales Manager
Automotive Manufacturing Company
"ATD is a world-class organization with a high level of expertise — and we have never regretted partnering with them for nearly all of our stamping and tooling needs since we started working with them in the late '90s. The communication is excellent, and they are transparent in all they do — pricing, quality, working together through any sourcing challenges that may come up from time to time, helping to accommodate us when demand unexpectedly spikes on certain parts — the list goes on. They are a true partner and we consider them an extension of our business."
President
Industrial Manufacturing Company
"ATD has the staff, knowledge, and ability to meet your needs."
Associate Engineering Supervisor
Automotive Manufacturing Company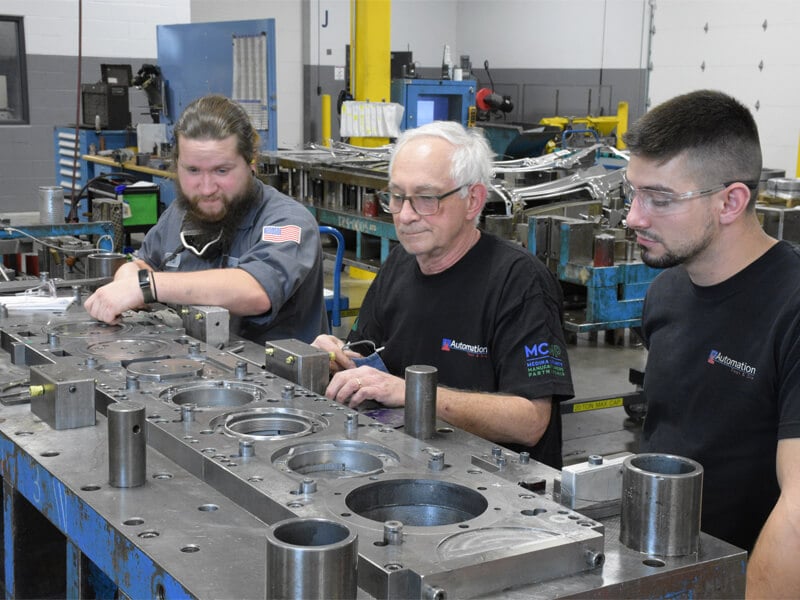 How Manufacturers Should Approach Collaboration
Ty FritzAugust 31, 2023
When searching for tool and die manufacturing services, clients often overlook a manufacturer's approach to collaboration, instead making decisions...
Discover What We're Capable Of
Partnering with ATD means receiving the quality products, services, timeliness and problem-solving support you need to win more customers.