Meet the ATD Team
Get to know the forward-thinking individuals who are steering Automation Tool & Die's innovation while upholding our close-knit family work environment.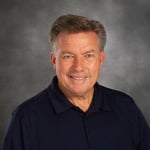 Bill Bennett
President
Bill, ATD's second-generation leader, has been with the company for more than 40 years and oversees all facets of the business. Bill is a State of Ohio Journeyman Tool & Die Maker, as well as the sales leader within ATD. As a hands-on leader, he works directly with our team to ensure that customer expectations are exceeded. Bill has been regularly recognized as a leader within our trade associations and our community.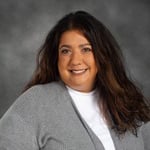 Jennifer Compton
Director of HR and Marketing
Jennifer, who has worked in human resources and organizational development for 20 years, has been with ATD for more than 12 years. She oversees HR, health and safety and marketing. Jennifer is a graduate of the University of Akron and also holds several certifications in HR, training, project management and manufacturing. She has been recognized by Crain's Cleveland Business as an Archer Award recipient. Jennifer is very active in workforce development activities.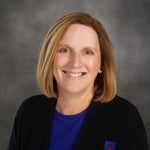 Susan Whittaker
Director of Finance
Susan is responsible for closely monitoring ATD's financial health and overseeing the accounting functions of the business. She has been with ATD for more than 10 years and has 30-plus years of experience in the accounting field. Susan's career started in public accounting, after which she spent time as a controller for a professional sports franchise, in the proprietary education system and in mid-size manufacturing.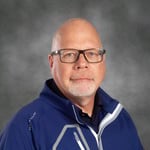 Dan Carter
Director of Quality
Dan has more than 40 years of experience in manufacturing and has been with ATD for 34 years. Dan came to ATD as a machinist and developed the skills of a tool & die maker, among other industry skills. Dan, who has Lean Six Sigma and leadership certifications, has held several key positions within ATD. Currently, Dan manages the quality department and serves as the management representative for our IATF Quality Management System. Dan is a certified Yellow and Green Belt in Six Sigma and is a graduate of the PMA Management Development Academy.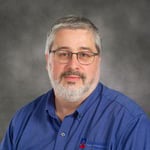 David Bedard
Director of Materials
David oversees the materials department at ATD, which includes purchasing, production planning and order processing. He has been with ATD for eight years, and is an APICS-certified professional with more than 25 years of experience focusing on materials management, inventory and production control and supplier management.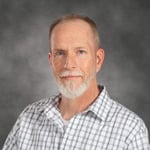 Bob Matis
Senior Tooling Engineer and Estimator
Bob, who has 35 years of industry experience, has had various roles during his five years with ATD. As Senior Tooling Engineer, Bob works with customers on new tool requirements, participates in the design review process, verifies that new programs meet quoted parameters and assists our toolroom with new and existing tooling projects. As Estimator, he generates quotes for new tooling programs along with cost and timing for engineer changes, tool rework and spare components. Bob researches tooling trends and new products for a competitive edge and works closely with the sales team. He's a Journeyman Tool & Die Maker and tool designer who's proficient in design software.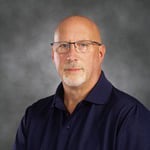 Mike Brucchieri
Maintenance Manager
Mike, who has been with ATD for nine years, is responsible for all aspects of maintenance and engineering as it pertains to our manufacturing equipment, facility and grounds. Mike has worked for more than 30 years in the automotive and chemical manufacturing industries. A firm believer in continuing education, Mike graduated from Total Technical Institute with a computer hardware technology diploma. He also completed an apprenticeship program to obtain an Ohio Industrial Electrician Journeyman's Certificate and graduated from Indiana Wesleyan University with a bachelor's degree in computer information technology.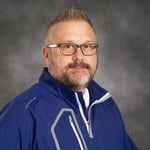 Joe Brubaker
Engineering Manager
Joe manages ATD's new product development and design for a wide range of industries, customers and applications. Joe is a new member of our management team, but has more than 30 years of manufacturing experience. He is a certified Green Belt in Six Sigma, a certified IATF auditor and also holds certification in managing resource-constrained projects.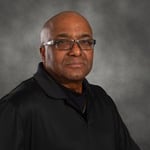 JC Palmer
Warehouse Manager
JC is responsible for handling ATD's customer shipments, inventory control and domestic and international logistics needs. JC joined ATD in 2021 and has more than 30 years of experience handling shipping, receiving and all logistics needs.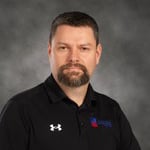 Jeremy Mulkey
Tooling Manager
Jeremy directs the toolroom team that performs new tool builds, spare component manufacturing, tool maintenance and repair. Jeremy joined ATD in 2023 and has 26 years of tool and die experience. He attended North Central State College and is a State of Ohio Certified Journeyman Tool & Die Maker.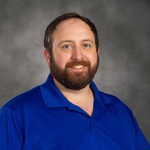 Justin Lawson
Stamping Manager
Justin manages ATD's stamping, single hit and value-added areas. He has almost 20 years of experience with stamping and value-added processes, and has been with ATD for more than two years.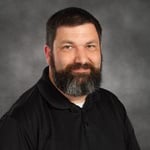 John Montgomery
Network Manager
An IT professional for more than 15 years, John has worked at ATD for eight years performing everything from deskside support to project management. He ensures machine network connectivity, screens, phones and all devices are working properly. John also is the point of contact for any outside IT specializations to ensure everything that ATD needs electronically is implemented and working properly.
Discover What We're Capable Of
Partnering with ATD means receiving the quality products, services, timeliness and problem-solving support you need to win more customers.