All Experience Levels Welcome
Whether you're an experienced industry professional or are seeking an entry-level position, there's no better place to be than Automation Tool & Die. Come join one of the fastest-growing metal stamping and tooling teams in the region led by forward-thinking individuals who strive for continuous innovation.
Industry professionals: Further your career, increase your wage and gain a work family you've never had before. We offer advanced training opportunities for CNC programmers, industrial maintenance, die setters, machinists and more.
Entry-level employees: ATD's on-the-job training program will teach you the basic skills you need to know in order to perform, grow and succeed. We offer an upskilling program that provides entry-level employees with a career path to higher-skilled and higher-wage positions.
Perks & Benefits
ATD is an equal opportunity employer with benefits and compensation packages that are above the industry average. We offer the following perks and benefits:
Employee assistance program
Uniform subsidy and corporate wear
Join the ATD Team
Join one of the fastest growing metal stamping and tooling teams in the region. At ATD, we offer competitive wages and benefits, training and much more.
What Our Employees Say
Find out what our team members have to say about working here.
"The mottos that ATD has set for quality, culture, and the foundation ring true from the top management to each employee. It is not just a statement for customers' benefit, but rather a work ethic for each person that works inside this building."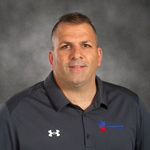 Edward Latona
Quality Engineer
"While no work day at ATD is guaranteed to be perfect, what is guaranteed is patience, strong communication, acceptance, integrity, transparency, caring coworkers, motivated leadership, and a healthy work environment."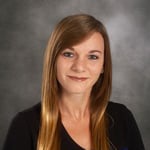 Paige Meade
Customer Service/Order Analyst
"I feel respected and valued, am given frequent encouragement, and paid well. I enjoy the good work ethic and collaborative spirit."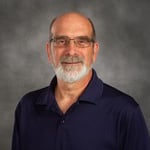 Mark Rouge
Production Planner
"I enjoy working with a group of people who challenge and inspire me to be great every day. The team at ATD has shown me the true power of teamwork."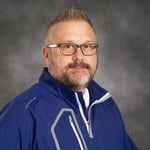 Joe Brubaker
Engineering Manager
"Our quality policy starts with 'Do the right thing…' and at ATD, those are not just words. We 'do the right thing' every day in everything we do. Being trusted and having integrity is a big part of my career; it is essential for building relationships with fellow employees, customers and vendors."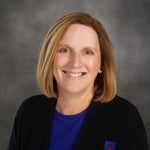 Susan Whittaker
Director of Finance
"At ATD, 'work family' is more than just a tagline. From genuinely caring about my personal family to helping me grow as a person, they have been there for me for over a decade."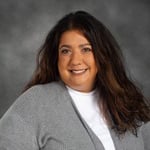 Jennifer Compton
Director of HR and Marketing
"I enjoy working at ATD due to the small family workspace that has been created. It is truly a work family where we can joke and share what is going on in our lives, for an owner that genuinely cares to see his workforce grow in life and improve."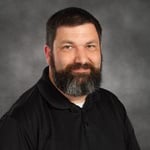 John Montgomery
Network Manager
"I like working at ATD because they care about their employees. The owner gives the company a feeling of being family and is always willing to help employees, be it a work or personal matter. They go all out to provide a great work environment, great benefits, employee perks, luncheons, events, etc. They share the company's success with the employees and show their appreciation to the employees."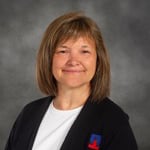 Kristin Mikut
HR Administrator
At ATD, our culture is one of collaboration and support. We approach work with a collective purpose. If you aren't satisfied with the bare minimum and like variety, problem-solving and tackling new challenges, you would fit in well as part of our cross-departmental, teamwork-centric family. We are:
Hard-working
Dependable
Competitive
Honest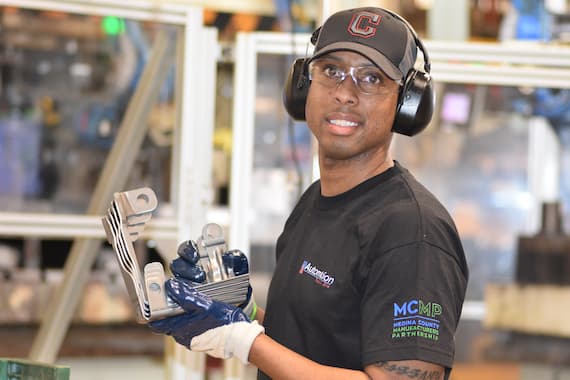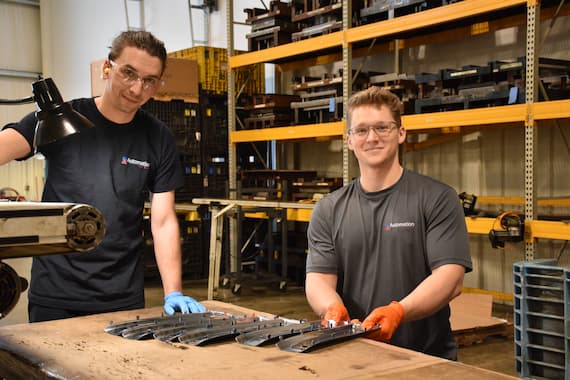 The ATD Apprenticeship Program
Because we value lifelong learning, our on-the-job training is a joint venture between area community colleges and career centers, as well as our many employees who are State of Ohio journeymen. Our team members have the opportunity to develop their careers to achieve their personal goals. ATD's apprenticeship program includes:
4 years of school + 4 years (8,000 hours) of on-the-job training
Regular check-ins with management to assess learning and capabilities.
Opportunities to specialize in either tool & die making, CNC programming or industrial maintenance.
See Why We're the Supplier of Choice
Since 1974, we've invested in our team of experts, our equipment and the latest technologies to become the supplier of choice for companies wanting reliable stamped metal products, value-added services and support.